I Am
Michael Brodeur
I am a husband, father, mentor, teacher, and entrepreneur. Above all, I am a beloved son of my heavenly Father and a devoted follower of Jesus. I am a full-time minister, and have been serving the Lord in a variety of ways for close to four decades. I am passionate about helping individuals and organizations discover their divine purpose and achieve the fullness of their God-given potential.
Equipping Church Leaders
Supporting Pastors
Pastors have one of the most important and difficult jobs in the world. They are constantly pouring into the lives of the people around them. But who is pouring into them? As a result, burnout, mediocrity and apathy are common in leadership. On rare occasions, some have even fallen into immorality and addictive behavior because they lack the proper training and support systems to live a sustainable lifestyle and run a prosperous ministry. Many pastors are unable to achieve their highest potential in Christ because they lack the needed resources to do so.  I founded PastorsCoach.com to be a powerful support for pastors and their churches, by providing comprehensive assessments, practical resources and expert coaching. We are committed to helping pastors and churches thrive and bring transformation to their members so they can, in turn, bring transformation to the world around them.
Equipping God's People
To Discover Their Destiny
Every follower of Jesus is created with a unique personal destiny. The problem is, many people never invest the necessary time and energy to discover and fulfill their God-given calling. This results in far too many believers living lives of quiet frustration and limited fruitfulness. Yet, God has made each of us uniquely, and has designed each of us to offer something special and beneficial to the world. We each have a set of dreams, talents, abilities, and spiritual gifts. Each of these God-given characteristics exist to equip and empower us to be the purposeful world-changers that God has called us to be. I developed DestinyFinder.com to help you discover and fulfill your life-calling in Christ.  Visit us and take a FREE Spiritual Gift test today, and get started on discovering your destiny!
Encouraging Market Place Leaders
To be Proactive Ministers
You don't have to be a pastor to have a ministry. The truth is, only about 2% of us will ever make a living as paid ministers, yet 100% of us are called to be full-time followers of Jesus. This means that the rest of us will serve the Lord in some other vocation. Ministry is a lifestyle, not an occupation. I reject false distinction of the secular and the sacred. The Church is infinitely larger than the four walls of a building. God wants to reveal himself through us in every area of life. Whether you are a student, a barista, a janitor, or a CEO, your vocation is your platform for glorifying God, reaching the unreached and transforming the world around you. Along with the Director of Jesus Culture, Banning Leibscher, I recently wrote a book on this subject, called REVIVAL CULTURE: Prepare for the Next Great Awakening. I am also available as a church mentor and conference speaker on these and other subjects. Book me here at michaelbrodeur.com and together lets implement a strategy for changing your world.
Equipping Kingdom Pioneers
Taking the Journey Together
New seasons require new "wineskins". The Church as a whole is entering a new season of hope and prosperity, entering a season of "new wine." I am passionate about helping leaders innovate new "kingdom expressions" through church planting and ministry pioneering. New churches can be more effective than existing churches in almost every point of measurement, including, effective evangelism, making disciples, mobilizing members and building new leaders. I have dedicate a lot of my time helping leaders build new "outside the box" ministries. I developed the Apostolic Pioneering Workshop as a tool to help leaders plant new churches, and start new ministries in cubicles, campuses, and coffee shops around the world. My passion is to help ministry pioneers of all kinds to thrive in this new and exciting time.
Michael Brodeur
Catalyst for Transformation
Testimonies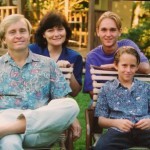 Michael serves as a veteran of the Jesus Movement, and has time-tested, godly wisdom to share with those inquisitive young disciples who dare to ask how they can prepare for a new visitation of the Holy Spirit.
Against all odds, Michael Brodeur pastored a church in a difficult place with many spiritual and logistical difficulties. The first time I met him I was struck not only by his love for the city of San Francisco and its people but also by his obvious hunger for more of God. Having achieved much, he still looked to the horizon for more preparing mentally and spiritually for what was to come rather than resting in what had been done.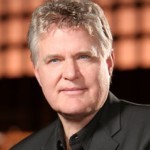 In the groundbreaking book, Revival Culture, Michael takes the wisdom and experience he gained from more than 30 years of ministry in one of the most challenging cities in our nation and translates it into a practical guide that will enable us to reach the lost and bring them into a culture of sustained revival.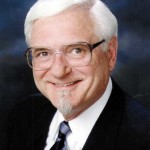 As I read Revival Culture, chapter after chapter I saw numerous glimmers of light that together can point us to a bright and shinning future.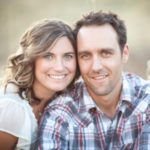 Destiny Finder will give you a firm foundation and propel you further into God's promises. The book in tandem with the website produce a very comprehensive guide to the developmental process of finding your destiny.
Dr. Gary S. Greig
Adjunct Professor of Old Testament, Hebrew, and Prayer and Spiritual Warfare / United Theological Seminary, Dayton, OH
I know Michael Brodeur as a faithful pastor through some of the worst warfare a pastor and his family could face, as an astute student of cultural and ethnic networks and how revival can flow through them, and as a Spirit-empowered networker and bridge builder in the Body of Christ.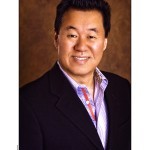 Michael Brodeur provides pivotal tools and resources to equip this generation with purpose, direction, and confidence to reach their full God-designed potential and destiny.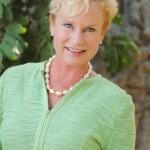 Michael is a man filled with humility and wisdom. I love how he calls us to live as Jesus did, going lower still to meet people where they are.